You can love the outdoors,
with a twist of comfort
NOW You can be cleaner and warmer
YOU CAN HAVE that clean-feeling, invigorating freshness without water or rinsing.
PERFECT FOR :
camp, home,
outdoor life,
gym, busy moms,
back-country,
work-out to work,
after surgery,
or any busy day.
Don't get wet and cold unless you want to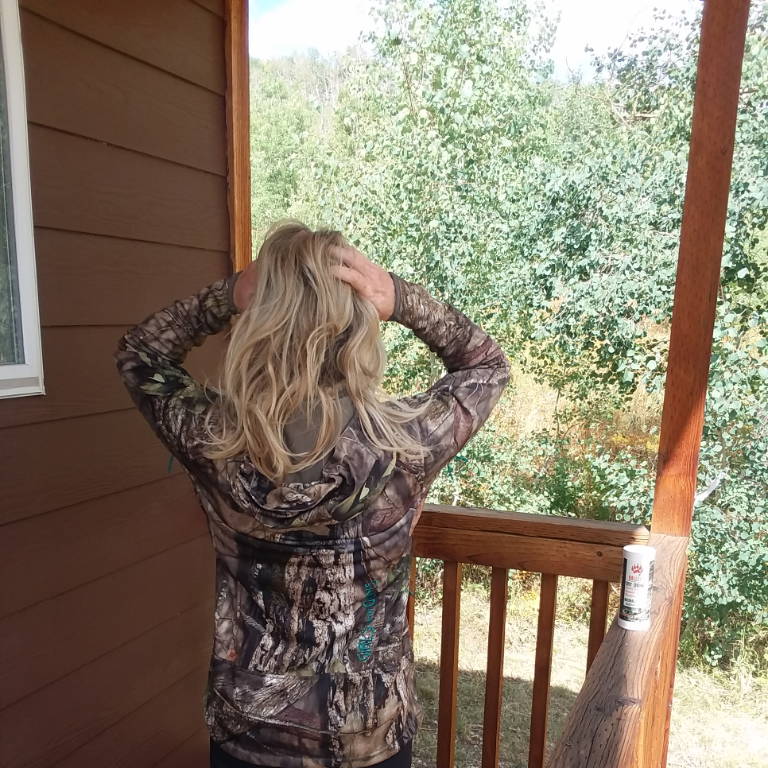 No water? No problem!
DRY SHOWER IS ALL-IN-ONE 
If you dont want to get wet - dont!
Dry shower WASHES THE 5 essentials
(hair, crack, pits, crotch, and you can even brush your teeth with it.)
Freshen up anywhere!
Take a waterless, rinseless shower anywhere with our new dry shampoo, body wash, and daily deodorant.
FOR YOUR HAIR: Place a small amount of Dry Shower in your hands or part your hair and shake this power directly onto your hair. Lean forward and work through your hair with your fingers, starting from the roots. Brush your hair as normal. Buff out any extra powder.
FOR YOUR BODY: Shake a small amount into your hands and rub directly on your skin anywhere your sticky or stinky. Brush off the excess if needed with your hands or a towel.
FOR YOUR DEODORANT: Shake a small amount into your hands and dust your underarms or body as needed. Works great as a healthy daily deodorant.
The natural DRY SHOWER, dry powder is blended specifically to clean without water and is the ONLY dry shampoo, body wash, and deodorant combo on the market. Scent Free. Net 4.5 oz.
PH BALANCED
Vegan    Paraben-Free    Phthalate-Free    Gluten-Free
Gunk OFF
Waterless, rinse less, and scent free face, hand, and body wash. Use as your nightly micellar water cleanser, perfect for the gym, and at camp. Just pour onto a cloth or cotton pad and wipe away make up, sweat, dirt, and grime. Gunk Off easily removes face paint, makeup, and is excellent for cleaning kids' sticky hands or blood off of your hands. Scent Free. Net 4.0 oz.
  Vegan    Paraben-Free    Phthalate-Free    Gluten-Free
Water-less, Rinse-less, Scent-Free
Removes seen and unseen makeup and impurities from your skin, down to microscopic pollution particles.
Removes 99% of impurities
Gentle, water-like formula that is refreshing
Use as a daily cleanser, makeup remover or toner to remove dirt, oil, makeup, and pollution from your skin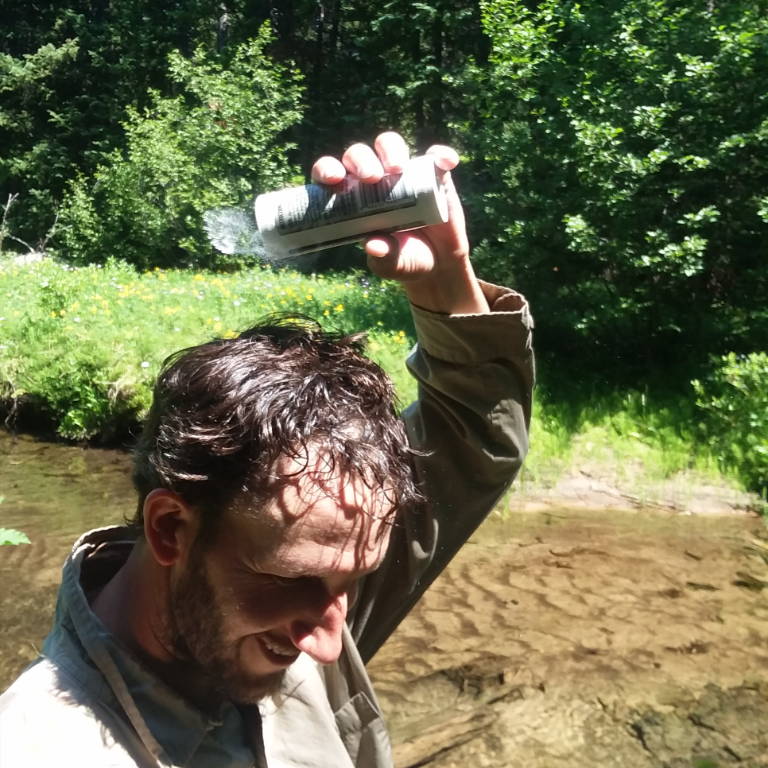 "I pack light so i love that Balleck products are all-in-one. I also love that they are scentfree; and that I can feel clean in the field, and at home."
"I've been in search of scent free products to use in my hair for hunting season for some time now. My boyfriend and I spend a lot of time archery hunting, where scent control is important. He always complains that "I smell like a girl." I decided to give this dry shampoo a try - because washing my hair every day with unscented shampoo just isn't an option. I'm very pleased with the results! It absorbs the oil well and has no scent! For all you lady hunters who aren't daily hair washers, give this a try! "
Amazon Customer
2 APR 2017, 12:21
"I have been using this to quickly freshen up after an hour of HIIT workout, and it definitely makes me feel fresh before hitting the showers for a real bath. I love that it is scent free. This is now part of my bag for when I go to the gym, or outdoors with the family. "
Grace
20 June 2018, 9:40
"I was super impressed at how refreshed and clean that I felt with this dry powder. I sweat very easily, and that gets dangerous on big hikes or if the temperatures dip. I have to say that this made me feel like I stopped sweating, stopped STINKING, and felt clean without any other scent or odor. This will be a game changer when I have to spot and stalk on a hunt or if I spend a few days out in the back country! My pack will not ever go without this! ."
Leslye
15 SEP 2017, 14:42